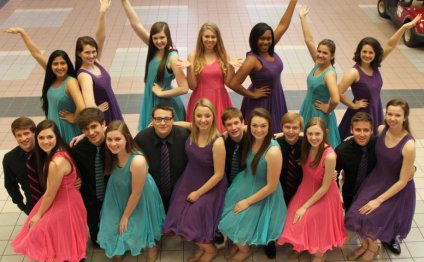 Cinco Ranch High School Choir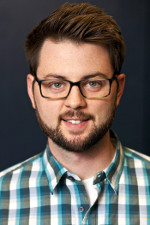 Emily Chandler – Director
Emily Chandler is beginning her first year with the fine arts team at Seven Lakes High School. Prior to moving to Texas, Emily received a Master of Music degree in Choral Conducting from Northern Arizona University where she was the conductor of the University Singers, Harter M. Memorial Handbell Choir and co-conductor of the Chamber Singers. She was also the assistant conductor for the non-profit community choir, Master Chorale of Flagstaff.
Prior to graduate study, Ms. Chandler was the director of choirs at Oak-Land Junior High in Stillwater, Minnesota. Under her direction, the Oak-Land Concert Choir was a featured ensemble in the Minnesota Chapter of the American Choral Director's Association 50th year anniversary concert series. Ms. Chandler received her Bachelor's Degree in Music Education from St. Olaf College in 2010, where she served as the student director to Dr. Anton Armstrong and alto section leader for the St. Olaf Choir. She also served as the assistant conductor to Mrs. Sigrid Johnson and The Manitou Singers.
Ms. Chandler has had the opportunity to sing with two professional ensembles: The Sedona Academy of Chamber Singers, of Sedona, AZ and Magnum Chorum, of Minneapolis, MN. During her graduate and undergraduate work, Ms. Chandler has sung with The St. Olaf Choir, Cantorei Singers and Manitou Singers of St. Olaf College and also The Shrine of the Ages Choir of Northern Arizona University. Ms. Chandler has participated in performance tours to Northeastern United States, Southeastern United States, Italy, England, Ireland, Wales, Turkey and Bulgaria. She has studied conducting with Dr. Anton Armstrong, Dr. Christopher Aspaas, Dr. Edith Copley, Dr. Ryan Holder and Mrs. Sigrid Johnson. Her professional associations include the American Choral Directors Association (ACDA), Texas Music Educators Association (TMEA), Minnesota Choral Directors Association (MNACDA) and Texas Choral Directors Association (TCDA).
Klint Jordan – Assistant Director
Klint Jordan is excited to join the Choral Department at Seven Lakes High School! He spent the last three years as the Associate Choral Director at Cypress Creek High School, where he taught the Non-Varsity Men's and Women's choirs in addition to Advanced Placement Music Theory. Cy-Creek choirs under his direction earned consistent Sweepstakes ratings at UIL Concert and Sight Reading Contest, as well as Superior ratings at Solo and Ensemble.
Klint holds a Bachelor's Degree in Music Education from Stephen F. Austin State University where he studied conducting with Dr. Tim King and voice with Dr. Deborah Dalton. His opera credits include Don Pedro de Hinojosa in Offenbach's La Perichole and Count Almaviva in Mozart's Le Nozze Di Figaro. Klint also holds a Master's Degree in Choral Conducting from Louisiana State University. While at LSU, Klint served as Choral Librarian and appeared as both guest conductor and soloist with the LSU Chamber Singers and the Men's Tiger Glee Club. He studied conducting with Dr. Kenneth Fulton and voice with Dr. Lori Bade.
Outside of teaching, Klint has been a member of the bass section and soloist with CANTARE Houston since 2010. With CANTARE he has participated in world premier concerts and most recently, a world premier recording of Ola Gjeilo's Luminous Night of the Soul. His professional affiliations include: Texas Music Educator's Association (TMEA), Texas Choral Director's Association (TCDA), American Choral Director's Association (ACDA) and Phi Mu Alpha Sinfonia.
Christin Reinartz
Christin Reinartz is in her third year of teaching as the Assistant Choir Director at Seven Lakes High School in Katy. In her first year of public school teaching, she was selected as the First Year Teacher of the Year at Seven Lakes. Previously, she served for five years as the music minister, pianist, and choir director at Grace Memorial Church in New Braunfels, Texas. She graduated Summa Cum Laude from Texas State University in 2008 with a Bachelor of Music Education degree. She continued her study, under the tutelage of Dr. Joey Martin, receiving her Master's Degree in Choral Conducting in 2010. During her graduate studies, Christin had the distinct privilege of directing Texas State's elite vocal jazz ensemble, VocaLibre.
While at Texas State, Christin was the proud recipient of the Reed B. Parr and Lucille Aikin Patterson music scholarships, as well as the Theresa Gordon Opera Scholarship, Gregory Grimes and Woods-Kone Endowed Scholarships; all of which were awarded upon various academic, merit, and performance-based elements. In her last year she was selected by faculty vote to receive the esteemed Presser Foundation Scholarship, considering academic standing, leadership, and extracurricular activities.
try poker on online poker websites best poker site
YOU MIGHT ALSO LIKE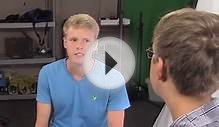 October 1 - Global Vine. Cinco Ranch High School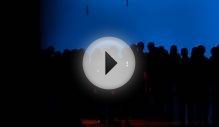 Morton Ranch High School Choir, Katy TX May 23, 2014 ...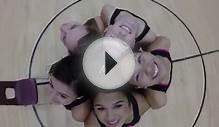 The Cougar Stars! Cinco Ranch High School
Share this Post
Related posts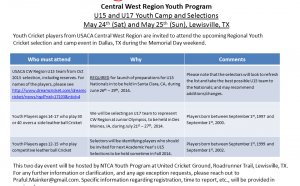 DECEMBER 09, 2023
Wednesday, April 13th at 6:45 pm in the MHS Arena Nationally recognized Internet safety expert Katie Greer shares trends…
Read More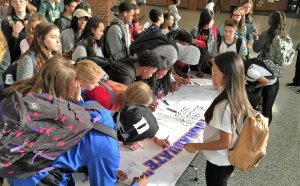 DECEMBER 09, 2023
Armstrong Concert Choir Courtesy of the ensemble Today s audio comes from Robbinsdale Armstrong High School Concert Choir…
Read More