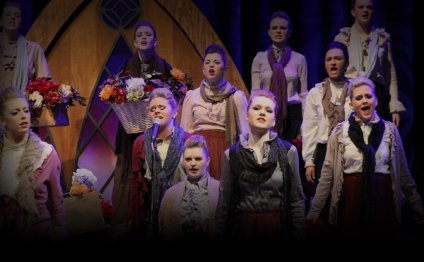 High School Choir Syllabus
Harrisonburg High School
2015 - 2016
Dear Music Department Parent,
Welcome to the Harrisonburg High School Music Family! We are excited to begin the 2015-2016 year and we promise your students a combination of fun, challenges and an opportunity to grow not only as a musician, but also as a young adult in a great environment here at HHS. Your child will experience many feelings and thoughts along their journey through this year, but we believe that on the whole, they will leave with a feeling of personal accomplishment, a feeling of group success, and a feeling of individual growth during their development throughout this school year.
Joining the music department is more than just a classroom experience once every two days. There are many facets that make this department a winning and successful one. The first is the dedication of the students. Throughout this packet you will find the outline that we will expect our students to follow, learn from, and live by while we are together. We emphasize that music ensembles at Harrisonburg are more than the classroom experience. We try to find performances, activities, and trips that will enhance what we do in the classroom and will keep your student excited and finding ownership in our program. We need their support at every level, and the more they get involved, the more they will get out of their experience.
The second facet is your help!! Parents are key to every music organization throughout the United States, and we are thrilled to know such a strong parent support group here in Harrisonburg!! Your commitment to attend performances and events provides the students with a tremendous sense of belonging and support. Thank you for supporting your child and the students of the Harrisonburg High School Music Department. You are automatically a member of our booster organizations! Both the Band and Choral Boosters are comprised of parents who meet several times during the year to assist with activities that students will participate in and raise moneys that will be spent within the organizations. Check the Band and Choir websites for meeting dates!
We will be making a concerted effort this year to use the internet and email as a first line of communication. The entire calendar is available on the Band and Choir websites so that you can get to it quickly and easily. Both websites are linked from the HHS Homepage. Additionally, you may also call or schedule an appointment to meet with your child's music teacher to discuss your child's needs. Our doors are always open to you in an effort to make a great environment for our students.
Thank you so much for allowing us the opportunity to work with your child. We look forward to meeting you at our performances, at parent-teacher conferences, or somewhere in the community. We welcome you and your child with open arms to our family here at Harrisonburg High School.
Sincerely,
Bethany Houff, Claire Leeper, and Daniel Upton
Classroom Rules and Regulations for Choral Performance Classes
Students, at all times, will RESPECT the room, their peers, and the equipment at Harrisonburg High School.
Students will adhere, at all times, to the Harrisonburg City Code of Conduct/Behavior during in-school and out-of-school activities. Failure to follow these rules will result in disciplinary action.
3. Students will come to class prepared
Be on time! You must be in your seat when the bell rings!
Pencil in hand
Music in hand
Assignments completed
YOU MIGHT ALSO LIKE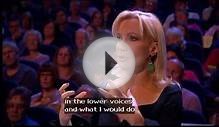 SONGS OF PRAISE 04-05-2014 pt,2-4 HIGH SCHOOLS CHOIR SEMI ...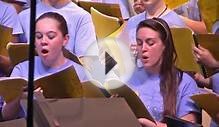 NCSICA High School Choir "Earth Song"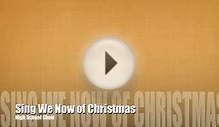 Puckett High School Choir Christmas Songs
Share this Post
Related posts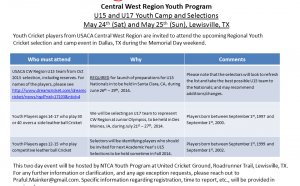 DECEMBER 04, 2023
Wednesday, April 13th at 6:45 pm in the MHS Arena Nationally recognized Internet safety expert Katie Greer shares trends…
Read More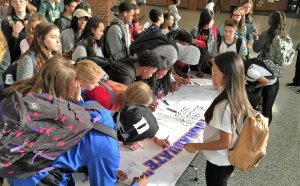 DECEMBER 04, 2023
Armstrong Concert Choir Courtesy of the ensemble Today s audio comes from Robbinsdale Armstrong High School Concert Choir…
Read More