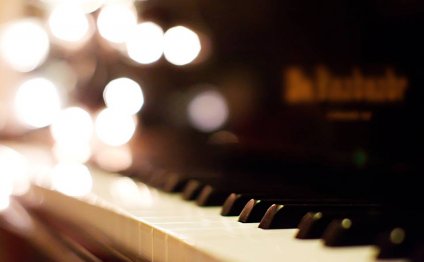 Christmas music Mormon Tabernacle Choir
SALT LAKE CITY - The Mormon Tabernacle Choir is kicking off the Christmas season with a new, online venue for holiday music.
"Our main goal is to be able to share the music of the choir throughout the whole world, " said Scott Barrick, the General Manager of the Mormon Tabernacle Choir. "The choir brings hope, joy, peace-and what better time to share that message of the choir than at Christmas time."
"We'll have all the music from our existing Christmas albums, except our newest one, and we'll also have all the music from The Spoken Word Christmas specials, " Barrick said. "Then, each night at 8 o'clock Mountain Time, we'll air one of our former Christmas concerts starting with the year 2001 all the way through last year's Christmas concert."
The live stream will be commercial free and can be accessed online and be played from a computer or smart device. It's a project the choir has been working on for the past several years.
"Personally, for me, this has been a long time coming, " said Ed Payne, the choir's executive producer. "It has been a dream of all of ours to have this kind of offering to the public and to people around the world."
Ed Payne has been with the choir for more than 30 years. He said this stream is the answer to share the choir's message with listeners all over the world.
He said: "One of the things we always talked about is how do we get the music out to more people? How do we get people that just don't know how to find it? How do we get it out to them, especially this season with Christmas."
Each day, the choir has hundreds of thousands of hits on their website.
"The marks go off the chart at Christmas time, " Barrick said. "People are listening to the choir all the time, and so we wanted to provide this opportunity to meet that demand by consumers and to say 'Merry Christmas' to our fans."
They expect more than one million listeners to tune in to the 24/7 stream.
"We couldn't be happier to have this music available at this time of year because we know that it's going to really help a lot of people add to their Christmas celebrations, " Barrick said.
YOU MIGHT ALSO LIKE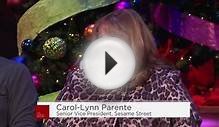 Behind the Scenes at the Mormon Tabernacle Choir Christmas ...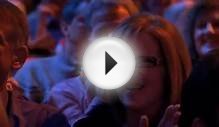 Crazy Organ Solo Mormon Tabernacle Choir Christmas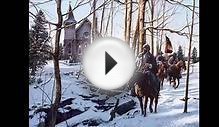 Mormon Tabernacle Choir - I Heard The Bells On Christmas Day
Share this Post
Related posts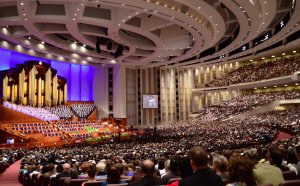 OCTOBER 01, 2023
For more than eight decades, nearly the lifetime of radio, the Mormon Tabernacle Choir has presented a weekly program — Music…
Read More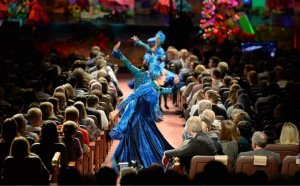 OCTOBER 01, 2023
Christmas with the Mormon Tabernacle Choir Featuring Santino Fontana & the Sesame Street Muppets Holiday Specials…
Read More