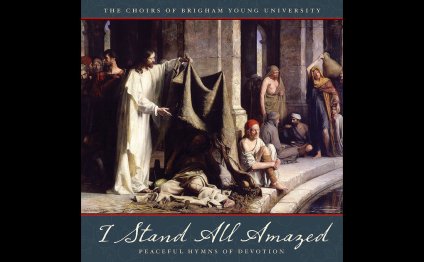 I stand all amazed Mormon Tabernacle Choir
"I Stand All Amazed" is a hymn of praise and wonder that acknowledges gratitude for the Savior's Atonement. Charles H. Gabriel, who composed between 7, 000 and 8, 000 songs, wrote "I Stand All Amazed" in 1898. Born in Wilton, Iowa, in 1856 and raised on a farm, he taught himself to play his family's reed organ and never had any formal music training.
During his life he edited 35 gospel song books, 8 Sunday school song books, 10 children's song books, and countless other music collections including anthems, cantatas, and instructional books.
The August 1986 issue of the Ensign magazine published an address given by Elder Jeffrey R. Holland, then president of Brigham Young University. In this address, titled "I Stand All Amazed, " he said:
"One of our favorite hymns begins, 'I stand all amazed.' (Hymns, 1985, no. 193.) In any consideration of Christ's life, surely there is reason to be amazed in every way. We are amazed at his premortal role as the great Jehovah, agent of his Father, creator of the earth, guardian of the entire family of man. We are amazed at his coming to earth and the circumstances surrounding his advent, following millennia of revelatory leadership to Adam and Abraham and Moses and Lehi and all the prophets of old. We are amazed by his good and humble stepfather and by the young virgin who was his earthly mother. We are amazed at the miracle of his conception."
Below is a video of the Choir performing "I Stand All Amazed, " with the lyrics below.
I stand all amazed at the love Jesus offers me,
Confused at the grace that so fully he proffers me.
I tremble to know that for me he was crucified,
That for me, a sinner, he suffered, he bled and died.
Oh, it is wonderful that he should care for me
Enough to die for me!
Oh, it is wonderful, wonderful to me!
I marvel that he would descend from his throne divine
To rescue a soul so rebellious and proud as mine,
That he should extend his great love unto such as I,
Sufficient to own, to redeem, and to justify.
I think of his hands pierced and bleeding to pay the debt!
Such mercy, such love and devotion can I forget?
No, no, I will praise and adore at the mercy seat,
Until at the glorified throne I kneel at his feet.
YOU MIGHT ALSO LIKE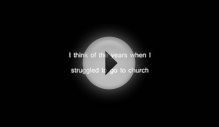 I Stand All Amazed Parody of Hymn 193 by the Ex-Mormon ...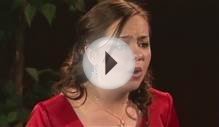 I Stand All Amazed Mormon LDS Music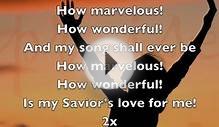 I stand amazed
Share this Post
Related posts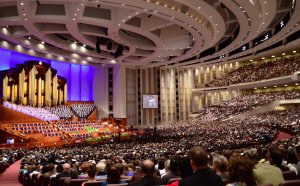 JUNE 10, 2023
For more than eight decades, nearly the lifetime of radio, the Mormon Tabernacle Choir has presented a weekly program — Music…
Read More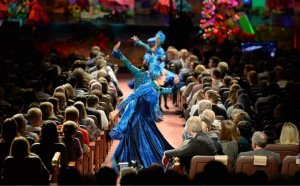 JUNE 10, 2023
Christmas with the Mormon Tabernacle Choir Featuring Santino Fontana & the Sesame Street Muppets Holiday Specials…
Read More