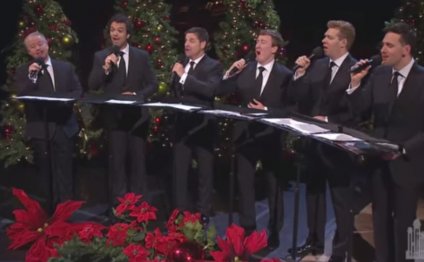 Mormon Tabernacle Choir discography
The Mormon Church has considered music a vital part of worship from the very beginning. Early headquarters of the Church in Kirtland and in Nauvoo both had standing choirs. It was no suprise then that a choir was formed and ready for the first conference held in the Salt Lake Valley less than a month after the pioneers' arrival.
The Mormon Tabernacle Choir (casually abbreviated as MoTab) is named after the Salt Lake Tabernacle where it has performed for over a hundred years. The Tabernacle itself was finished in 1867 and the Choir held its first concert there on July 4, 1873. The Tabernacle also houses a very impressive organ consisting of 11, 623 pipes, making it one of the largest and most elaborate organs in the world. The organ has long been associated with the Mormon Tabernacle Choir's "signature sound, " though the Choir does sing to orchestral accompaniment as well.
The Choir started out fairly small and (considering its current quality) rather undisciplined. But in 1869, George Careless was appointed as the Choir's conductor and the Tabernacle Choir began to flourish. Under the direction of Careless, the first large choir was assembled by adding smaller choral groups to the main Salt Lake Choir. This larger choir, just over 300, sang at the October 1873 General Conference. It was at this point that the Choir caught the vision of matching the size of the spacious Tabernacle it called home.
Later directors brought more solid vocal training and worked to raise the standards of the Choir. The Choir also began improving as an ensemble and increased its repertoire from around one hundred songs to nearly a thousand. In July of 1929, the Choir performed its first radio broadcast, known as Music and the Spoken Word. Since the beginning, 2-3 minute messages or sermonettes of comfort, joy, love, and inspiration intertwine with the musical themes presented. Throughout the years there have been three regular program narrators: Richard L. Evans (1930-1971) J. Spencer Kinard (1972-1990) and Lloyd Newell (1990-present).
By 1950 the Mormon Tabernacle Choir performed numerous concerts each year and had released its first long-playing recording. During the 1950s, the Choir made its first tour of Europe and earned a Grammy for its recording of "Battle Hymn of the Republic." Later directors of the Choir continued to hone and refine the Choir's sound.
Choir Milestones
YOU MIGHT ALSO LIKE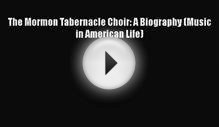 Download The Mormon Tabernacle Choir: A Biography (Music ...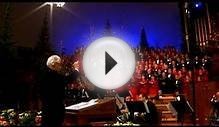 Christmas with the Mormon Tabernacle Choir (Trailer)
Share this Post
Related posts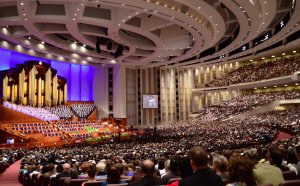 DECEMBER 04, 2023
For more than eight decades, nearly the lifetime of radio, the Mormon Tabernacle Choir has presented a weekly program — Music…
Read More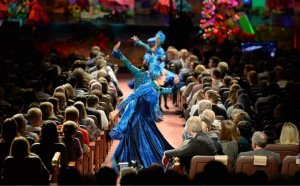 DECEMBER 04, 2023
Christmas with the Mormon Tabernacle Choir Featuring Santino Fontana & the Sesame Street Muppets Holiday Specials…
Read More