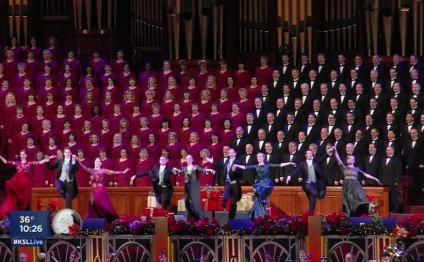 Mormon Tabernacle Choir music
Tickets are all claimed for this event, however standy-by seating is available. The stand-by line will begin at the flagpole by the Tabernacle.
On February 19 and 20, 2016, the Utah Symphony will join with the Mormon Tabernacle Choir and The Choristers of the Madeleine Choir School to present two free concerts of Mahler's Symphony No. 8 "Symphony of a Thousand" in the Salt Lake Tabernacle as part of the O.C. Tanner Gift of Music, conducted by Thierry Fischer, music director of the Utah Symphony. The Eighth Symphony was previously presented by the Tanner Gift of Music in 2002 with Keith Lockhart conducting, and honors the legacy of former Utah Symphony Music Director Maurice Abravanel.
The annual Tanner Gift of Music free concert series grew out of the combined vision of Utah philanthropist Obert C. Tanner and Gordon B. Hinckley, president of The Church of Jesus Christ of Latter-day Saints. These two life-long neighbors and friends established and endowed the free concert series presenting the Utah Symphony and the Mormon Tabernacle Choir with soloists, conductors and other choirs as guests in 1983 to foster unity and shared community revolving around the performing arts. Tickets for the Tanner Gift of Music continue to be free to the public thanks to the generosity of Obert and Grace Tanner and the O.C. Tanner Company. Announcements about obtaining tickets will follow closer to the event.
YOU MIGHT ALSO LIKE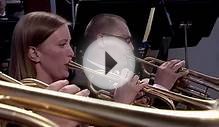 Bethesda 2015 Tour - Mormon Tabernacle Choir Preview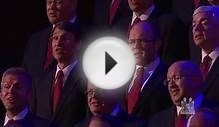 When You Wish Upon a Star - Mormon Tabernacle Choir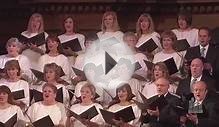 When in Our Music God Is Glorified - Mormon Tabernacle Choir
Share this Post
Related posts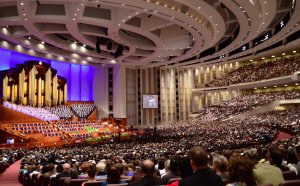 DECEMBER 04, 2023
For more than eight decades, nearly the lifetime of radio, the Mormon Tabernacle Choir has presented a weekly program — Music…
Read More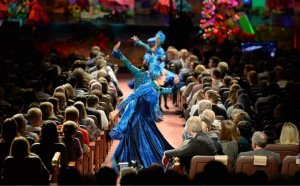 DECEMBER 04, 2023
Christmas with the Mormon Tabernacle Choir Featuring Santino Fontana & the Sesame Street Muppets Holiday Specials…
Read More