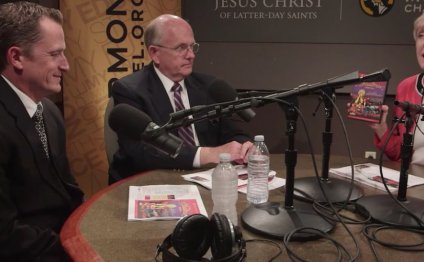 Christmas with Mormon Tabernacle Choir
"C is for Cookie" brings to mind ever-lovable Cookie Monster and his never ending hunt for his favorite goodies. But in the Mormon Tabernacle Choir Christmas Concert 2014 that famous "C" also stood for "Christmas" and "Concert" and "Choir" as the beloved Muppets® from Sesame Street® took to the stage with the Choir for a festive extravaganza.
With eight of his Sesame Street® friends – Elmo, Big Bird, Bert, Ernie, Grover, the Count, Abby Cadabby and Rosita—Cookie Monster joined the Choir, Orchestra at Temple Square, Bells on Temple Square and Broadway artist Santino Fontana in the newly released CD and DVD entitled Keep Christmas With You.
The 2014 live recordings, destined to be favorites on everyone's shelf of Christmas classics, are now available on the Shop section of the Choir's website, at Deseret Book stores and deseretbook.com, on Amazon and on iTunes.
Officially released on October 16, the music in the recordings includes a "Sesame Street Medley, "—with nostalgic favorites "Sunny Day, " "People in Your Neighborhood, " and "Sing"— and Santino Fontana (the voice of Prince Hans in the popular Disney movie Frozen) arriving on stage in a hot air balloon singing "The Candy Man." Also featured are Santino singing the Alfred Burt carol "Some Children See Him, " and an outrageously funny version of "The Twelve Days of Christmas" with Count von Count and organist Richard Elliott.
"The show was one-of-a-kind and it brought the audience Christmas cheer in a new way, " says Ron Jarrett, president of the Choir. "The hijinks and banter from the Sesame Street characters together with our guest Santino Fontana, our directors Mack Wilberg and Ryan Murphy, our organist Richard Elliott, and of course, the Choir, Orchestra, and Bells entertained audience members of every age-from children to their parents and grandparents."
The CD and DVD should be on every parent's and grandparent's early Christmas gift list. Buy the recordings now, wrap them up, and send them with the words that every child wants to see this time of year, "Open This Now!"
YOU MIGHT ALSO LIKE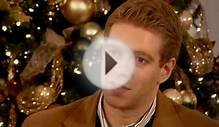 King s Group sings with Mormon Tabernacle Choir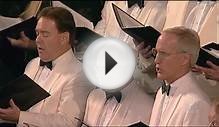 Gladys Knight and the Mormon Tabernacle Choir - Sing We ...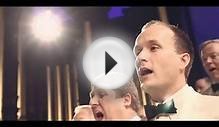 Mormon Tabernacle Choir - Hallelujah, Christmas 2010.mp4
Share this Post
Related posts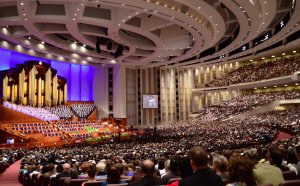 DECEMBER 04, 2023
For more than eight decades, nearly the lifetime of radio, the Mormon Tabernacle Choir has presented a weekly program — Music…
Read More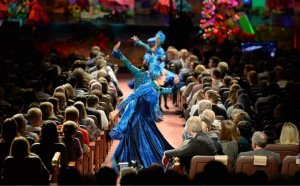 DECEMBER 04, 2023
Christmas with the Mormon Tabernacle Choir Featuring Santino Fontana & the Sesame Street Muppets Holiday Specials…
Read More