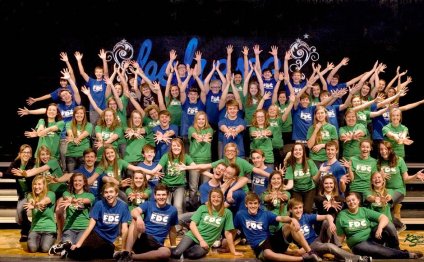 Show Choir Community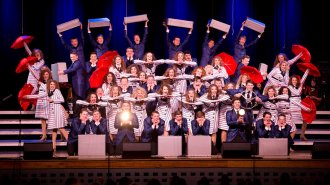 Weekend Roundup: The Lake Effect!

Tweet


Stunning visuals from Hastings' 2016 competition show. Photo credit: Beck Photography


Skutt Catholic's "Vivace" from Nebraska won its first ever Grand Championship this weekend at West Liberty.

LOS ANGELES, California — February is here! Love is in the air, some football thing happened over the weekend, and a couple of presidents are about to celebrate their birthdays. For the show choir community, however, February is when things really start to heat up. Over 100 different competitions will take take place this month coast to coast, hosting thousands of
show choirs nationwide
. Many groups now have a handful of performances under their belts, and as shows become more polished and refined, the competition grows tougher. It's sure to be an exciting month and we already have some amazing stories to share with you. Buckle up and hang on tight: your weekend roundup for the first week of February 2016 is here!
We've mentioned them on an almost weekly basis in our recaps, but the lead story this week has to go to Hastings. They have not only taken Grand Champion honors at all four events they have competed at this year, but have also been awarded best vocals, best choreography, and best band at each as well. They've bested heavyweight groups like Wheaton Warrenville's "The Classics, " and ended the utterly insane 16-best-vocal-wins-in-a-row streak that Waukee's "Millennium" had racked up over a four year period. It's safe to say they are utterly dominating their season thus far. Their show's theme is "creation;" a fun period piece about innovation and self-discovery. It's energetic, diverse, and everything that's great about show choir. Student Karissa Rother says, "For me, the most enjoyable part is all of the vocal tones we get to play around with throughout our show. It's a really entertaining set that's much different from years past!" They aren't slowing down any, either - in fact, they'll be going toe-to-toe with some of the best groups in the country at Wheaton's own competition later in March. For now, though, they are riding high on a very notable season and we salute their accomplishments.
Another group who had a landmark performance this weekend was Skutt Catholic's "Vivace." The six-year-old choir from Nebraska was awarded their first ever Grand Championship win on Saturday at West Liberty's "Stars on Stage" event in Iowa (pictured, right). They were just one point behind first place in prelims, but used that as motivation to come back and win top honors in the evening round. They also took home best choreography, best band, best female soloist (Courtney Riedmann) and star performer (Amanda Polman). Director Chris Storm remarked, "[It was] a great day of singing, dancing, and sharing a message that can truly impact and inspire so many of our audience. Very proud of our students today." We congratulate Vivace on making school history! The group competes again next weekend at Elkhorn South.
Still more records were set this weekend over in Ohio, where ETC community show choir "The All Americans" earned their first Grand Championship win under new director Bryan Detweiler. In fact, it was a career-first win for Bryan, who gushed, "I'm still shaking - dreams do come true!, " after the event. We know how much passion Bryan has for show choir and we send a huge and heartfelt congratulations to him and his choir for their achievement. ETC will compete again next weekend at Medina, where they will square off against groups like Solon and Findlay.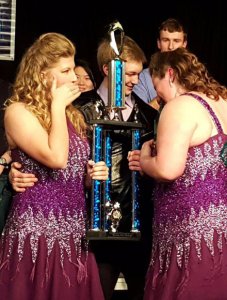 It's fantastic to see such amazing talent, creativity, and diversity being celebrated all over the country, with both established show choir institutions and first-time winners alike being recognized. In our opinion, there really is no "loser" in show choir; just a bunch of really awesome people creating equally beautiful music.
There were at least 21 different events that took place on February 6th, and while we can't cover them all on the front page, you can see entire rundowns by logging in and then heading to the "events" section above. Here's a list of big winners from the past week:
Homewood "The Network" - Grand Champions, Albertville Diamond Classic (AL)
Glendora "Royal Stewarts" - Grand Champions, Brea Olinda California Classic (CA)
Battle "Battalion" - Grand Champions, Cameron Show Choir Invitational (MO)
Homewood "The Network" - Grand Champions, Albertville Diamond Classic (AL)
ETC "The All Americans" - Grand Champions, Cuyahoga Falls Cuyahoga Classic (OH)
Glenwood "Titan Fever" - Grand Champions, Danville Midwest Classic (IL)
Brea Olinda "Masquerade" - Grand Champions, Diamond Bar Show Choir Spectacular (CA)
Hastings "Riverside Company" - Grand Champions, Eau Claire Memorial Winterfest (WI)
Center Grove "Sound System" - Grand Champions, Edgewood Contest of Champions (IN)
Papillion-La Vista "Free Spirit" - Grand Champions, Elkhorn Red Carpet Classic (NE)
Brandon "Brio" - Grand Champions, Jackson Academy Show Choir Invitational (MS)
Neosho "Choraleers" - Grand Champions, Joplin in the Spotlight (MO)
Millard West "West in the Groove" - Grand Champions, Lincoln Southwest Showdown (NE)
Findlay "First Edition" - Grand Champions, Marion Harding Singsational (OH)
Auburn "Varsity Singers" - Grand Champions, Mississippi State Show Choir Contest (MS)
Davenport Central "Central Singers, Inc." - Grand Champions, Mt. Pleasant Music InMotion Invitational (AL)
Sauk Prairie "Executive Session" - Grand Champions, New London Center Stage Invitational (WI)
Waubonsie Valley "Sound Check" - Grand Champions, Northrop Classique (IN)
Hurricane "Red Hot" - Grand Champions, Poca MusicFest (WV)
Daniel Hand "Vibe" - Grand Champions, Shepherd Hill Central Massachusetts Show Choir Festival (MA)
Rock Bridge "City Lights" - Grand Champions, Troy Buchanan Show Choir Invitational (MO)
YOU MIGHT ALSO LIKE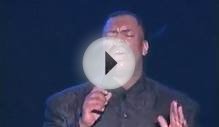 The New Life Community Choir - Show Up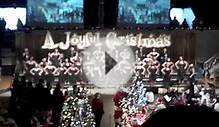 Muncie Community Christmas Sing Show Choir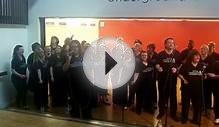 Royal & Derngate Community Choir pre-show at Soul Sister
Share this Post
Related posts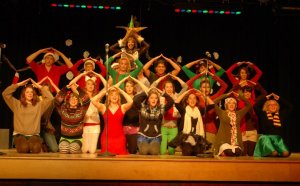 OCTOBER 01, 2023
Calling all 9–16 year olds who love to sing, dance, and act to join the Show Choir Camp! Musical rehearsals, vocal coaching…
Read More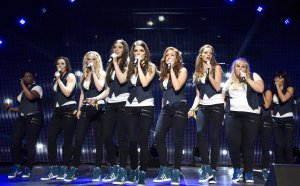 OCTOBER 01, 2023
If I say 'choir', an image will pop into most people's minds. a bunch of fidgety 7-year-olds screeching out a barely recognisable…
Read More