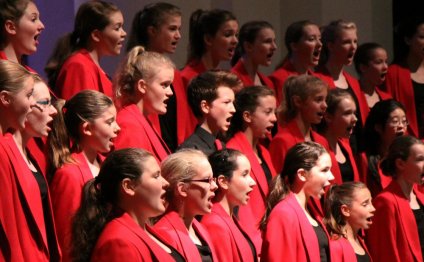 Farnham Youth Choir
Throughout the month, we've been examining the myriad aspects of the human voice. But who better to discuss it than a singer herself? We asked Jenny Forsyth, member of the Sospiri choir in Oxford, what it takes to be part of a successful choir.
Which vocal part do you sing in the choir?
I sing soprano – usually first soprano if the parts split, but I'll sing second if I need to.
For how long have you been singing?
I started singing in the training choir of the Farnham Youth Choir, in Surrey, when I was seven. Then I moved up through the junior choir when I was about 10 years old and then auditioned and moved up to the main performance choir at the age of 12 and stayed with them until I was 18. After this I studied for a Bachelors in Music, then did a Masters degree in Choral Studies (Conducting).
What first made you want to join a choir?
I had recently started having piano lessons and my dad, a musician himself, thought it would be good for my musical education to join a choir. We went to a concert given by the Farnham Youth Choir and after that I was hooked!
What is your favourite piece or song to perform?
That's a really difficult question – there is so much great music around! I enjoy singing Renaissance music so I might choose Taverner's Dum Transsiset. I also love Byrd's Ne Irascaris Domine and Bogoroditse Devo from Rachmaninoff's Vespers.
I also sing with an ensemble called the Lacock Scholars, and we sing a lot of plainsong chant, a lot of which is just so beautiful. Reading from historical notation – neumes – can give you so much musical information through such simple notation; it's really exciting!
I've recently recorded an album of new commissions for the centenary of World War I with a choir from Oxford called Sospiri, directed by Chris Watson. The disk is called A Multitude of Voices and all the commissions are settings of war poems and texts. The composers were asked to look outside the poetical canon and consider texts by women, neglected poets and writers in languages other than English. I love all the music on the disk and it's a thrilling feeling to be the first choir ever to sing a work. I really love Standing as I do before God by Cecilia McDowall and Three Songs of Remembrance by David Bednall. Two completely different works but both incredibly moving to perform.
However I think my all-time favourite has to be Las Amarillas by Stephen Hatfield – an arrangement of Mexican playground songs. It's in Spanish and has some complicated cross rhythms, clapping, and other body percussion. It's a hard piece to learn but when it comes together it just clicks into place and is one of the most rewarding pieces of music!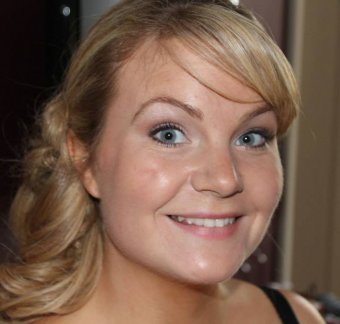 How do you keep your voice in peak condition?
These are the five things I find really help me. (Though a busy schedule means the early nights are often a little elusive!)
YOU MIGHT ALSO LIKE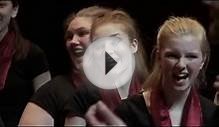 MCF2013 Mix Farnham Youth Choir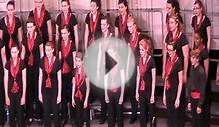 2012 07 08 WCG Farnham Youth Choir5 avi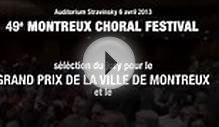 Farnham Youth Choir O Vos Omnes
Share this Post
Related posts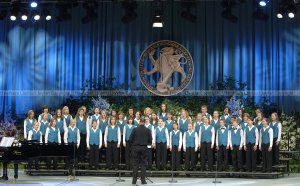 DECEMBER 04, 2023
"One who sings, prays twice." –St. Augustine Holy Trinity believes that teaching children and youth to sing enriches their…
Read More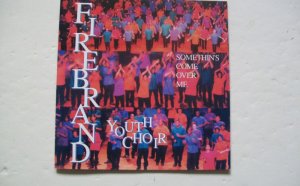 DECEMBER 04, 2023
Dr. Clayton Deborah Susan Forrester is a fictional character on the television series ( MST3K ). Named for the hero of the…
Read More