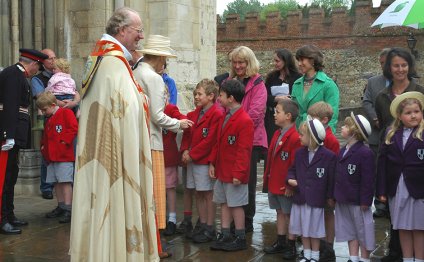 Chichester Cathedral Choir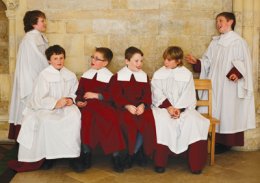 An exciting and eclectic evening of festive music is promised at Chichester Cathedral on Saturday 7th December…
This Christmas concert, performed by the Cathedral Choir, marks an important new fundraising initiative aimed at preserving the future of Cathedral Choristerships.
Starting at 6.30pm, the first half of the concert will involve the full Cathedral Choir who will sing Benjamin Britten's stunning A Ceremony of Carols, accompanied by a harp, followed by Poulenc's beautiful Four Christmas Motets. The second half of the concert will involve the men's voices only, a group also known as Close Company, who are famous for their 'barbershop' style of singing and their entertaining performance will include both sacred and secular works, such as Away In A Manger, Veni Emmanuel, Winter Wonderland and Jingle Bells.
This special concert marks the launch of a significant new appeal to strengthen the Cathedral's Choristerships for the future. This new fundraising campaign appeals for donations to a newly formed Chichester Cathedral Choral Foundation Fund, and aims, in the first instance, to raise £500, 000 by Christmas 2014. This new fund has been specially devised to protect a principle that has been at the heart of Chapter policy for many years now - namely that boys of any background, and any financial means, can become a chorister at Chichester Cathedral. Choristers are educated at the Prebendal School (see below for further information) and the Cathedral Chapter is committed to awarding all choristers at least 50% of the full boarding fees - additional bursaries are also available if full funding is needed. This new fund, therefore, will ensure that this unique opportunity is available to any boy, irrespective of his family circumstances.
Choristers
By offering these choristerships, the new fund will also help to protect the choir's essential place within the worship life of Chichester's 900 year old Cathedral. Speaking on this point, the Cathedral's Precentor, Canon Tim Schofield, explains: 'The English Choral Tradition stretches back 450 years and is unique in Europe; Chichester has an unbroken choir history over all this time. Every day, we see how essential music is to the worship and mission of the Cathedral. Music is accessible to everyone - it inspires, comforts and connects us spiritually - so music has always been at the heart of the Cathedral's worship. Each generation has a responsibility to sustain this, for the hundreds of thousands of people that come to the Cathedral each year'.
Tickets for the concert are available by clicking here
or by telephoning the box office on 95.
Donations to the Chichester Cathedral Choral Foundation Fund can be made online via the following link.
The opportunities for choristers can be life-changing. A chorister's life brings with it unique experiences - the choir sings 750 pieces of music per year and around 20 different works each week. This daily tuition fosters accomplished and sought after singers, who perform in concerts with professional orchestras, broadcasts, recordings and overseas tours. In recent years, for example, the choir have toured in France, Germany, Italy and South Africa.
The Prebendal School is a leading independent day and boarding school for boys and girls aged 3-13 in the heart of Chichester. General enquiries about the School can be made to the Admissions Secretary on 70 or by clicking on this link to their website.
YOU MIGHT ALSO LIKE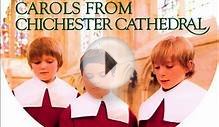 William Wallace, boy treble, & Chichester Cathedral Choir ...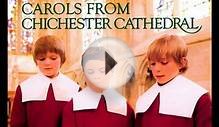 Chichester Cathedral Choir sing Hark! the Herald Angels Sing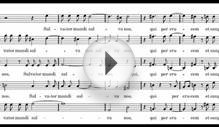 Chichester Cathedral Choir: Salvator Mundi (Blow)
Share this Post
Related posts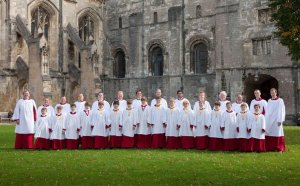 DECEMBER 01, 2023
Is an internationally recognized professional choir based at the Winchester Cathedral at Winchester in Hampshire. The choir…
Read More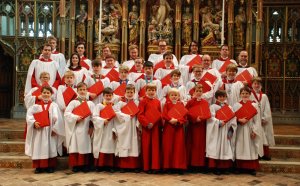 DECEMBER 01, 2023
Schola Cantorum combined with St. Nicholas Choir are privileged to be invited to serve as the Choir in Residence at Worcester…
Read More