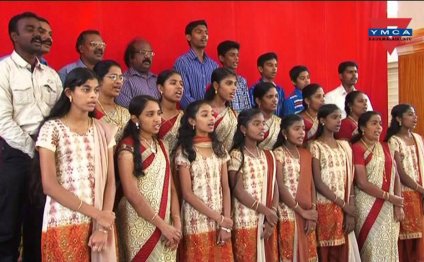 Xmas Choir Songs
John Lennon & Yoko Ono: vocals John Lennon; guitar Klaus Voormann: bass Hugh McCracken: guitar Nicky Hopkins: piano, chimes The Harlem Community Choir: vocals Produced by John & Yoko & Phil Spector Recorded at The Record Plant, New York, 28th October 1971 "Happy Xmas (War Is Over)" is a song written by John Lennon and Yoko Ono and released in 1971 as a single by John & Yoko/Plastic Ono Band with the Harlem Community Choir. The song did not chart in the U.S. but reached #4 on the British singles chart (where release was delayed until 1972). Ostensibly a protest song about the Vietnam War, it has become a Christmas standard and has appeared on several Christmas albums. The lyric is based on a campaign in late 1969 by Lennon and Ono, who rented billboards and posters in eleven major cities around the world that read: "WAR IS OVER! (If You Want It) Happy Christmas from John and Yoko". In 1971, the US was deeply entrenched in the unpopular Vietnam War. The line "War is over, if you want it, war is over, now!", as sung by the background vocals, was taken directly from the billboards. Vocals: John Lennon, Yoko Ono and the Harlem Community Choir Guitar and bass guitar: Hugh McCracken, Chris Osborn, Teddy Irwin, Stuart Scharf Keyboards, chimes and glockenspiel: Nicky Hopkins, Yoko Ono Drums and sleigh bells: Jim Keltner
Let's Stop The War. Happy X-mas (War is Over) - Peace from Al Khobar, Saudi Arabia (Dec. 25, 2015 8:30am)
This could be my favourite Christmas song. Seems to have more relevance every year too.
amazing the whole world needs to see this, i love it so much it makes me feel so good in a way.
john knew the best tunes to borrow !! stewball was a racehorse
YOU MIGHT ALSO LIKE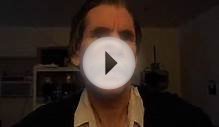 XMAS SONGS VOL 3 - Mormon Tabernacle Choir "Silver Bells ...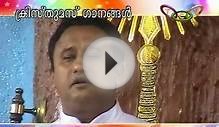 Eravu Church Choir Performing For TCV Singing Xmas Songs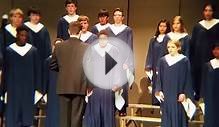 Simely Spartan Choir MN. Xmas song
Share this Post
Related posts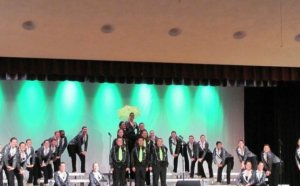 OCTOBER 01, 2023
As the last week of classes comes to a close, many students are studying for and anticipating their final exams. To offer…
Read More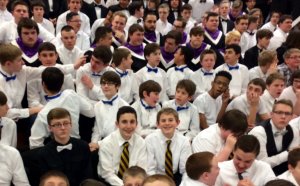 OCTOBER 01, 2023
Dear 6th, 7th, and 8th Grade KTEC Choir Parents and Students, I am so happy to be part of the KTEC family again! It is such…
Read More