Las Vegas Choir
Dr. Douglas Peterson, Music Director of the Southern Nevada Musical Arts Society, celebrates a landmark 90th birthday on February 8th, 2016. Dr. Peterson is in his 48th season as music director of the Southern Nevada Musical Arts Society. The Society this year celebrates its 53rd season, and is the oldest performing arts organization in Nevada.
Dr. Peterson has been very generous to the Southern Nevada Community. He literally grew the choral-orchestra culture in Southern Nevada through his decades of choral/orchestra concerts while music professor at UNLV (1967-2003) and as music director of the SNMAS (1968-present), the distinguished non-profit choral-orchestra society dedicated to performing classical masterworks. In addition to conducting several hundred Society concerts through the years, he prepared the Musical Arts Chorus for performances under music greats Robert Shaw, Helmuth Rilling, Jerold Ottley, and Jester Hairston
The fall of 1967, Douglas Peterson became the new choral director at a very young Nevada Southern University in Las Vegas. Dr. Howard Chase, department chairman, taught music theory and Keith Moon, instrumental music. The newly created music department was located in NSU's Social Science Building. Doug had been promised 60 singers for his university chorus, but there were just 24 singers in the choral program the first year.
The new music department held classes in a campus social science classroom while a nearby auditorium served both as a rehearsal and performance venue for choral classes. Doug was eager to build the choral program which added a second ensemble known as the Chamber Singers. Doug especially remembers the NSU campus as being very barren with a gravel road leading to the campus about this time.
In 1968, Doug Peterson accepted an invitation to become music director of the Las Vegas Musical Arts Workshop, the largest community choral group in town at that time (today called the Southern Nevada Musical Arts Society). That decision was to play an extremely important role in his future.
Doug surely could never have imagined back then that 48 years later he would experience the thrill of conducting the Society's Musical Arts Chorus and Orchestra in a memorable 53rd season performance of J. S. Bach's "Magnificat" and Mozart's "Great Mass in C Minor" in UNLV's Ham Concert Hall on Nov. 29, 2015. The Hall wasn't yet around in those very early days, but Doug still is, and he celebrates his 90th birthday on February 8th, 2016.
The Southern Nevada Musical Arts Society is a 501(c)(3) non-profit community organization whose purpose is the promotion and performance of quality choral and orchestra masterworks, musical productions, and chamber concerts consistent with a strong community and educational outreach in Southern Nevada.
Dr. Douglas R. Peterson is in his is in his forty-eighth season as music director of the Southern Nevada Musical Arts Society. He was honored as one of three Generations of Leaders in the Arts with a "Legend Award" by Nevada Arts Advocates at the 14th Annual NAA Gala on Friday, November 1, 2013. He was commended by Governor Gibbons for his many contributions to the Arts in Nevada in November, 2007, and was selected as a "Local Hero" award recipient through Bank of America's Neighborhood Excellence Initiative Program in November, 2006. He received the Governor's Arts Award for Excellence in the Arts in 1987 and in 1992 was recognized by Governor Bob Miller and Senators Richard Bryan and Harry Reid for his significant contribution to the Arts in Nevada. The Las Vegas Chamber of Commerce awarded Dr. Peterson its annual Community Achievement Award in Arts and Entertainment in 1998 and the Musical Arts Society honored him at its recent 50th Anniversary Banquet "in appreciation of his 45 years of excellence in musical artistry and leadership." The Nevada Music Educators Association also took the occasion to bestow on him its "Steve Maytan Service to Music Education Award." Dr. Peterson retired as Emeritus Associate Professor of Music at UNLV in 2003, having taught at the University for 36 years.
SNMAS is the umbrella organization for three performing groups: the Musical Arts Chorus, a large community chorus; the Musical Arts Singers, a vocal chamber ensemble of semi-professional singers; and the Musical Arts Orchestra, comprised of professional instrumentalists.
Now in its 49th season, the Southern Nevada Musical Arts Society is a Nevada cultural institution of long standing, having been founded in 1963 as the Las Vegas Musical Arts Workshop. Its name was changed in 1980 to reflect the larger area that it serves. Dr. Douglas R. Peterson has served as Music Director since 1968.
The Society's annual season typically includes the performance of choral-orchestra masterworks by the Musical Arts Chorus, Orchestra, and guest soloists; chamber concerts by the Musical Arts Singers; and a "pops" concert by the Musical Arts Chorus, featuring the music of Broadway composers. The Society's classical programming ranges from J.S. Bach's monumental Mass in B Minor to David Fanshawe's exciting twentieth century masterpiece, African Sanctus.
YOU MIGHT ALSO LIKE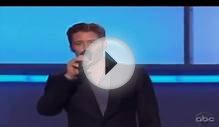 Neil Diamond with the Las Vegas Mass Choir.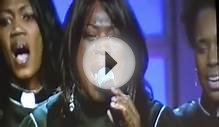 Las Vegas Mass Choir II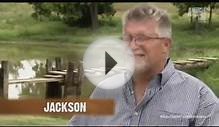 Las Vegas Mass Choir Hillbilly Catfishing
Share this Post
Related posts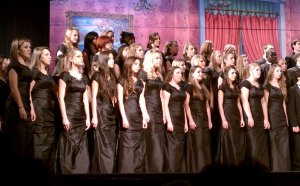 NOVEMBER 27, 2020
EVAN CAIN, Account Manager Carmel High School, Ambassadors I think my favorite memory from show choir was the last time our…
Read More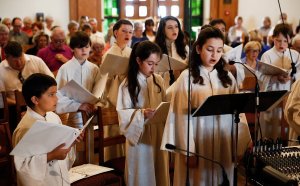 NOVEMBER 27, 2020
On Saturday, September 13, 2014, new and returning members of the National Lutheran Choir gathered for their first rehearsal…
Read More