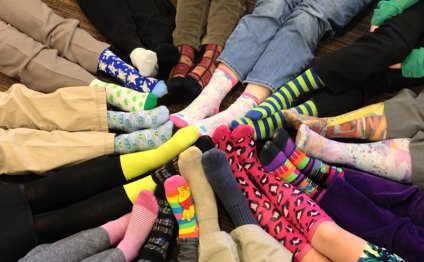 Primary School Choir Music
The University of Arkansas Children's Choir began in 1997 and since then has grown to be one of the most distinguished youth choral programs in the region. This group of over 100 students from public and private schools focuses on singing a diverse selection of choral music, including pieces from a variety of languages and cultures. Singers in the program also learn performance skills, sight singing, ear training and music theory. The UACC has performed at Northwestern University in Chicago, Carnegie Hall in New York City and in various other venues locally and nationally. Choir I is for students in 2nd – 6th grades. Choir II is for students in the 7th – 12th grades.
Auditions for the Children's Choir are held periodically during the spring and fall of each year. Students may be recommended by their school music teachers or church directors, and may audition for the children's choir director within their schools.
Audience: UACC I (grades 2-6), UACC II (grades 7-12)
Location: U of A Music Building, Room 335 (Choir Room)
Spring Concert: Friday, May 6, 7pm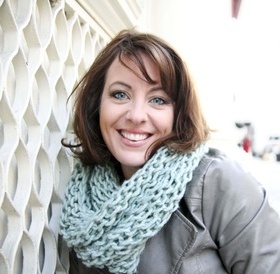 Director, Rachel Cornett is a graduate of the University of Arkansas with a Bachelors in Choral Music Education and Masters in Music Education. During her time at the UofA she studied classical voice, sang in many choirs, and played percussion and piccolo in the UA Marching Band.
After graduation, Rachel taught Middle School Choir for ten years in Bentonville, Arkansas (2003 Teacher of the Year) and was the co-director of the Bentonville Children's Choir before moving to New York City in 2011. In NYC, Mrs. Cornett taught music at TEP Charter School in Manhattan for two years. Rachel is currently teaching 8th and 9th grade Choir at Lakeside Junior High in Springdale, Arkansas.
Mrs. Cornett lives in Fayetteville, Arkansas with her husband, Jamie, and their two daughters Audrie (age 6) and Annie (age 4).
YOU MIGHT ALSO LIKE
2015 Immanual Primary School Music Showcase Choir Act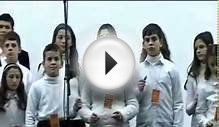 Gjilan Primary Music School Choir - Fum Fum Fum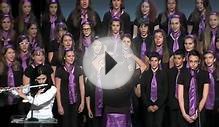 ADIEMUS - Choir - Primary music school in Vukovar, Croatia
Share this Post
Related posts
DECEMBER 04, 2023
The front gate of SS Patriotic, United, Honest, Innovative Address Senior Campus 1 Shengshi Lu, Longxi Dadao, Liwan District…
Read More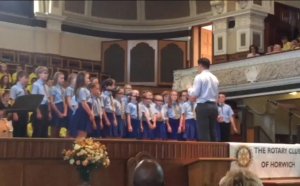 DECEMBER 04, 2023
Noongar Songs in Schools Project explained Kaya, wanjoo! (Hello, welcome!) Noongar language - the language of the whole SW…
Read More