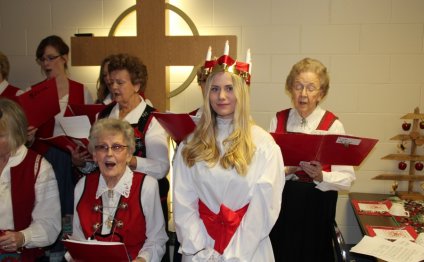 Swedish Choir
The ASI Lucia Choir is a seasonal youth choir who come together to rehearse and celebrate Sankta Lucia day for ASI members and the greater Twin Cities community. Knowledge of the Swedish language is not necessary. Basic language and music instruction is incorporated and supported through rehearsals.
2015 Choir Requirements
Current ASI household membership
$25 registration fee per child
Two parent/guardian volunteer shifts per family
Students currently enrolled in kindergarten – high school
Choir maximum: 75 students
Registration
Registration for participants from 2014 Lucia Choir begins Monday, Sept. 28. Deadline: Friday, Oct. 9 at 5 p.m.
New family registration begins Monday, Oct. 12.
Open until choir maximum is achieved.
Call 612-871-4907 to register your student(s).
Lucia Choir Schedule
Date
Type
Where
Notes
Nov. 1
Rehearsal
Paulson Hall, ASI
Volunteer Sign-up/Gown Check-out
Nov. 8
Grades K – 4 1-1:45 p.m.
Grades 5 – 8 2-2:45 p.m.
Grades 9 – 12 3- 4 p.m.
Nov. 15
Grades K – 4 1-1:45 p.m.
Grades 5 – 8 2-2:45 p.m.
Grades 9 – 12 3- 4 p.m.
Nov. 22
Grades K – 4 1-1:45 p.m.
Grades 5 – 8 2-2:45 p.m.
Grades 9 – 12 3- 4 p.m.
Nov. 29
All Choir Rehearsal
1 p.m.
Dec. 7
Dress Rehearsal
Larson Hall, ASI
Group Photo 6 p.m.
Dec. 12
Lucia Celebration Concert
2:30 p.m (General Admission)
Dec. 13
Lucia in the Mansion
Turnblad Mansion, ASI
6:30 p.m. (ASI Members only)
Gown Check-out
Gown check out will take place at the first rehearsal on Sunday, Nov. 1. We have many gowns in a variety of sizes but cannot guarantee availability. Donations of outgrown Lucia gowns are happily accepted.
Volunteer Sign-up
The ASI Lucia Choir cannot function without parent volunteers. We require EACH family to sign-up for at least 2 volunteer shifts including one clean-up shift either at the dress rehearsal or a concert. Sign-up will take place Sunday, Nov. 1.
Concert Tickets
Event
Tickets
AUDIENCE
Lucia Celebration (December 12)
2 complimentary tickets per family
Each additional ticket: $15
General Admission
Lucia in the Mansion (December 13)
Purchase only
$12
ASI members only
Please note: Demand is always very high for tickets to the December 13 Lucia in the Mansion performance.
Tickets may be purchased by calling (612) 871-4907 or in person at the ASI Information Desk starting Sunday, Nov. 1. Tickets are limited for each performance and do sell out quickly.
Applicants for Lucia, Attendant and Head Starboy
Every year, the American Swedish Institute chooses two young women and one young man to be Lucia, Attendant and Head Starboy.
Eligibility
Between 16-22 years of age
Demonstrates interest in Sweden, Swedish-American culture and an understanding of the "spirit" of Lucia.
Demonstrates a strong involvement in the American Swedish Institute.
Lucia, Attendant and Head Starboy are encouraged to be members of the ASI Lucia Choir and must be available for the ASI Lucia Choir performances. Preference is given to applicants with ASI membership and who can show current or past participation in ASI or other Swedish or Swedish-American programs.
To Apply
Submit a typed one page essay about your education and academic honors; community service, activities and accomplishments; interest in Sweden and Swedish heritage; and your involvement in ASI.
YOU MIGHT ALSO LIKE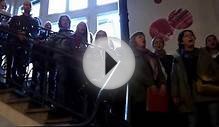 Nota Bene - the Swedish Choir of Zürich; Midnatt råder ...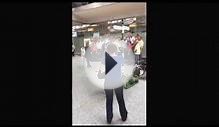 Swedish Choir at Cork Airport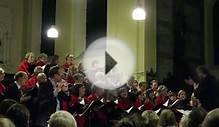 Swedish choirs of Brussels - Adventsljus (2014 - Christmas ...
Share this Post
Related posts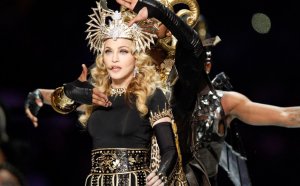 OCTOBER 01, 2023
How do I design costumes for my show choir competition set? The rehearsals and performances never stop for show choirs! Holiday…
Read More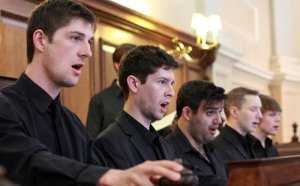 OCTOBER 01, 2023
The University of San Diego s Choral Scholars is a vocal ensemble of 20 musically gifted students of high academic caliber…
Read More