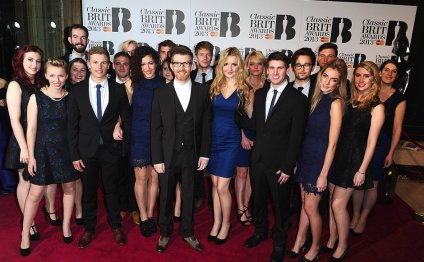 Gareth Malone Voices Choir
Coloured lights and dry ice fill the Apollo. The crowd cheers; the sense of anticipation is palpable. The lights dim, the audience hold their breath, and a slim man in glasses walks on stage dressed in jeans, shirt and a bow tie. "Hello, " says Gareth Malone, and then he turns his back on us, and gets on with his job.
There's perhaps nothing unusual in that, given Malone's job is conducting choirs. But it says something about the man that even when it's his name in lights and his face and bow tie on the tour merchandising, he is still eager to deflect the spotlight. Indeed, if there's a reason for Malone's rise from anonymous chorus director to national institution – besides looking so preternaturally boyish that even hardened convicts must break out in flushes of vicarious maternal pride at the sight of him – it's his gift of lighting people up, as it were, from the inside, by making them want to sing.
Voices, his choir made up of 16 musicians aged 18 to 27 from up and down the country, can certainly sing, as they amply demonstrate in pieces ranging from William Byrd's Justorum Anime to Pharrell Williams's Happy. The more experienced singers take the lion's share of the solos, and Naomi Banks's smoky alto impresses in Try Sleeping with a Broken Heart, as does Harriet Syndercombe Court's ingenious cover of Lorde's Royals. George McCarthy, the youngest singer, gives the most touching individual contribution with a plaintive rendition of Radiohead's No Surprises, enhanced, perhaps, by his looking not unlike a schoolboy Thom Yorke.
The evening's special quality comes, though, not from the professionalism of the singing but from a sense of easygoing amateurism that touches everything from the wayward spot-lighting and wretched sound-engineering to the haphazard sway of the choir's dance moves. Malone's singing, too, lacks polish in a way that makes it perfect for putting one at ease. So much so that, before you know it, you're singing along, with a nostalgic tear in your eye, to songs you barely knew you knew. I was, at any rate, though I wasn't picked for the solo slot in Stand By Me (that went, deservedly, to a lady across the aisle called Sam).
It only works because Malone's charismatic personality holds it all together, albeit loosely. And in that sense the evening is pure showbusiness. But in the context of a music industry where focus is so often on the ambition to "make it" at the expense of just making music, Malone's gift for giving mass audiences the sense of being crowded around a village-hall piano is one that has a serious value and purpose.
YOU MIGHT ALSO LIKE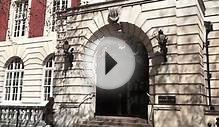 Gareth Malone reveals brand new choir after nationwide ...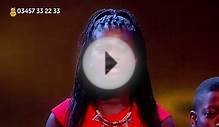 Gareth Malone's All Star Choir performs Wake Me Up, BBC ...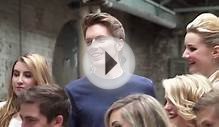 Gareth Malone - Voices - A Little Respect
Share this Post
Related posts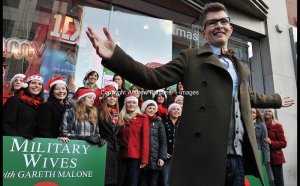 JUNE 09, 2023
Choirmaster Gareth Malone is back. He thinks the Military Wives are the perfect choice to launch the nation s centenary commemorations…
Read More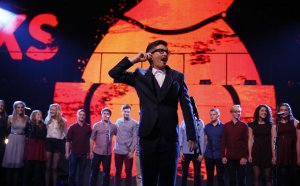 JUNE 09, 2023
The British import hopes to bring the joy of singing to America one town at a time on his new USA series Through his many…
Read More