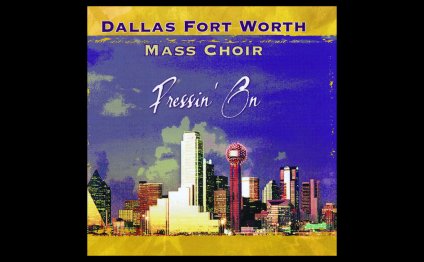 DFW Mass Choir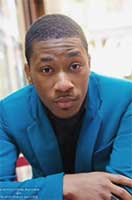 Anthony Samar Biggham, Benedict College Gospel Choir Alum will open for Kirk Franklin at the SC State Fair on Sunday, October 13th at 4:00 p.m. Local radio station, WFMV Gospel 95.3 FM, initiated a contest in September that allowed its listeners to call in and vote for their favorite gospel artists as the opener for Franklin's concert. The station played samples of each contestant's music, and the audience voted overwhelmingly for Biggham and local gospel singer, Tiffany J.
While a student at Benedict College, Biggham studied Elementary Education, and served as the assistant director and president of the award-winning Benedict College Gospel Choir. He also served as the Praise and Worship Leader and the Youth and College Minister for the Greater St. Luke Baptist Church in Columbia, SC, along with helping other ministries in building youth and music departments.
Biggham is no stranger to the stage. He was featured in the award-winning movie, "The Preacher's Wife, " starring Denzel Washington and the late Whitney Houston. He has shared the stage with some of gospel's legendary performing artists, such as The Georgia Mass Choir, Donald Malloy and Dorothy Norwood. He has also performed with gospel brothers Jason and Jonathan Nelson, the late Rev. Timothy Wright, and Kim Burrell.
As a recording artist, Biggham is enjoying the success of his rendition of the hit song Every Praise. He is also featured singing on the Georgia Mass Choir CD, "Tell It." His lineage carries an affluent history of gospel singers who have shared the word of God through music for more than two decades. He is the grandson of Gospel Music Hall of Fame Inductee, producer and songwriter, Rev. Dr. Milton Biggham (Georgia Mass Choir), who initiated Kirk Franklin to lead the DFW Mass Choir in recording Franklin's song, Every Day with Jesus."
Dorothy Norwood recorded a song Anthony Biggham wrote titled It's In Your Hands, which will be on her upcoming project. He will be featured on that project, as well as a lead singer on "It's Not Over", a song recorded by Georgia Mass, and on the Gospel Legends CD/DVD on Savoy/Malaco Records. He is currently working on another CD project to be distributed nationally with his grandfather, Rev. Dr. Milton Biggham and other industry professionals.
When asked what he sees in his future, Biggham said, "My goals are to inspire the lives of youth and old alike, around this world, someday pastor in the Lord's church; and become an established song writer/producer, and singer in the Gospel Music Industry."
Biggham will perform with Kirk Franklin at the South Carolina State Fair Pepsi Grandstand Concert. Tickets are free with gate admission.
YOU MIGHT ALSO LIKE
DFW Mass Choir-Remember Me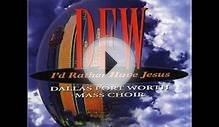 DFW Mass Choir-Thy Name Be Praised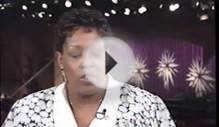 On The Battlefield - DFW Mass Choir
Share this Post
Related posts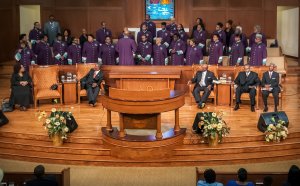 DECEMBER 09, 2023
Verse: For God so loved the world, that He gave His only begotten Son. The Son gave His life for me, when He died on Calvary…
Read More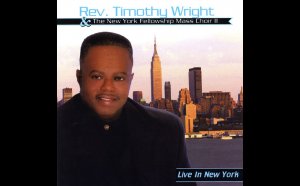 DECEMBER 09, 2023
We are deeply, deeply sorry to say that due to licensing constraints, we can no longer allow access to Pandora for listeners…
Read More