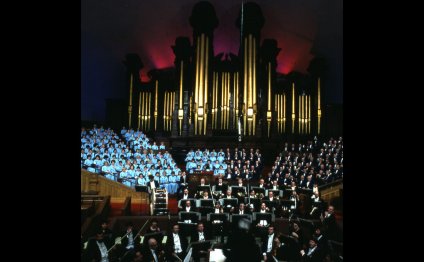 Mormon Tabernacle Choir Christmas songs
In 2013 the Mormon Tabernacle Choir and Orchestra at Temple Square hosted Lindsey Stirling for the annual Pioneer Day concert, where she performed "Scotland, the Brave/Simple Gifts, " "Poor Little Lambs, " and her YouTube hit "Elements, " which has almost 70 million views. Stirling also joined the Choir and Orchestra for the finale of "Come, Thou Fount of Every Blessing."
Stirling continues to make waves in the media with her most recent performance on CMA Country Christmas, a television show where country and pop stars perform classic Christmas songs. Stirling performed "Celtic Carol, " a medley she arranged.
When asked by a reporter about her love of Celtic music, Stirling said, without skipping a beat, "When I was growing up, I did classical violin, that's what my training was in, but kind of the 'dessert' for my practicing was being able to then—I'd do my classical practicing then I was able to choose a fun piece. So I'd either choose bluegrass fiddle or Celtic fiddle. So it's something I've always loved. You know, Riverdance music is kind of what inspired this medley that I put together. It's a medley of many different Christmas songs that are all done in a very Celtic jig type fashion."
The CMA Christmas video is not officially posted, but here is the music video version from Stirling's own YouTube Channel:
Striling also took part in the #ASaviorIsBorn campaign for The Church of Jesus Christ of Latter-day Saints. Stirling, who is a member of the Church, did a video for the song "Hallelujah, " where she performs on a subway platform in New York City wearing a disguise as onlookers pass her by.
At the conclusion of the video, Stirling shares her testimony of Jesus Christ, saying, "There is one person that I have learned always sees the beauty in us and that's our Savior Jesus Christ."
YOU MIGHT ALSO LIKE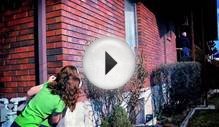 My Song in the Night (Music Video) - Mormon Tabernacle Choir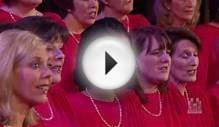 My Song In the Night - Mormon Tabernacle Choir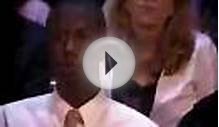 Mormon Tabernacle Choir - My Song in the Night
Share this Post
Related posts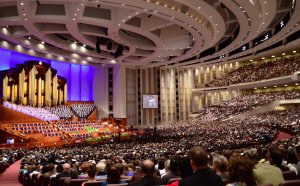 DECEMBER 04, 2023
For more than eight decades, nearly the lifetime of radio, the Mormon Tabernacle Choir has presented a weekly program — Music…
Read More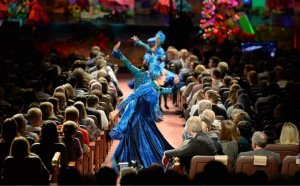 DECEMBER 04, 2023
Christmas with the Mormon Tabernacle Choir Featuring Santino Fontana & the Sesame Street Muppets Holiday Specials…
Read More