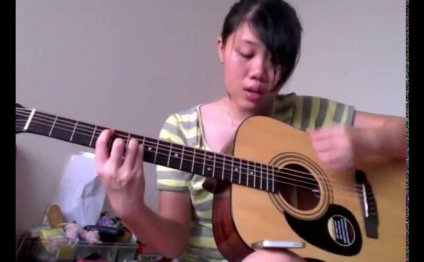 I lift my hands Arkansas Mass Choir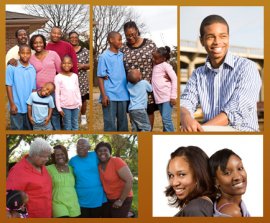 FAMILY ENRICHMENT AND KINSHIP SUNDAY
MUSIC & WORSHIP RESOURCES
Nolan Williams, Jr., Lectionary Team Liturgist; Kenneth Mosley, Assistant Liturgist; J. Anthony Plenty, Assistant Liturgist; Sylveta Brown; Jemarlo Brown, Contributor, Minister of Music, Fountain of Faith Church, Atlanta, GA
Worship Planning Notes
Much has been made of the deterioration of the black family. On this Sunday, we salute the black family in its myriad forms, from single-family households to extended families. We speak affirmations of faith over these households, that each family head will have the boldness like Joshua to proclaim, "As for me and my house, we will serve the Lord!" (Joshua 24:15).
In preparation for this Sunday, find three different types of family structures in your congregation and involve them in the worship experience. For example, have a single mother or father with children do the Centering Prayer together, each rendering a line. Have a family with adopted or foster children share corporately in leading the Litany; and have an extended family circle share in some other worship aspect, such as the Offertory period or Benediction.
1. Call to Worship, Centering Prayer, and Litany
Call to Worship
Joshua 24:14-17
"Now fear the Lord and serve him with all faithfulness. Throw away the gods your forefathers worshiped beyond the River and in Egypt, and serve the Lord. But if serving the Lord seems undesirable to you, then choose for yourselves this day whom you will serve, whether the gods your forefathers served beyond the River, or the gods of the Amorites, in whose land you are living. But as for me and my household, we will serve the Lord."
Then the people answered, "Far be it from us to forsake the Lord to serve other gods! It was the Lord our God himself who brought us and our fathers up out of Egypt, from that land of slavery, and performed those great signs before our eyes. He protected us on our entire journey and among all the nations through which we traveled."
Centering Prayer
Dear Lord, in a time when loyalty to relationships of all kinds seems diminished, we commit ourselves anew to building our families, friendships, and kinships. We believe in your plan to knit us together through human blood, through extended familiar relations, and through this household of faith.
Help us, O God, to never take our relationships for granted, recognizing that they form the fabric of our society and the foundation for personal and spiritual growth. In your blessed name we do pray. Amen.
Litany
Reader: Because of the Lord's blessings, each of us has been given a family. People: Whether biologically or through relationship, we are blessed to have people who
care for us, and for whom we care. Reader: The family unit must be strengthened. People: Under the hand of God, we strive to teach our children the ways of godly living. By the grace of God, we commit ourselves to building and sustaining loving and affirming familial relationships. Reader: We're grateful to God for blessing us with many types of families in the household of faith. Together, we strengthen each other. All: And as for our houses, we will serve the Lord!
2. Hymns and Congregational Songs
(a) To God Be the Glory. By Fanny J. Crosby. Tune, (BE THE GLORY), by William H. Doane
(b) Joyful, Joyful, We Adore Thee. By Henry van Dyke. Tune, (HYMN TO JOY), Arr. from
Ludwig van Beethoven, by Edward Hodges
(c) Hold to God's Unchanging Hand. By Jennie Wilson
3. Spirituals or Traditional Songs
(a) Ev'ry Time I Feel the Spirit. Arr. by Bob Chilcott
(c) Done Made My Vow. By Nolan Williams, Jr. Tune, (UNCHANGING HAND), by F. L.
Eiland. Arr. by Stephen Key
4. Gospel Songs for Choirs, Ensembles, or Praise Teams
(a) Flow to You. By Lunn Deshazo
(b) High Praise. By Reginald Cole and Tim Harper
(c) Praise Medley: Call Him Up/Celebrate Jesus/Great & Mighty Is He. By Tom Brooks, Ricky
Grundy, and Gary Oliver
(d) Have Your Way. By Curtis "Busta" Brown and Levi Stewart
(e) For Your Glory. By Mia Booker
5. Liturgical Dance Music
(a) I'm Still Here. By Dorinda Clark-Cole and Asaph A. Ward
(b) Praise Him in Advance. By Deon Kipping
(c) God Believes in You. By Ted Winn
(d) Worshipper in Me. By Jonathan Dunn
YOU MIGHT ALSO LIKE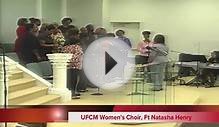 I Lift My Hands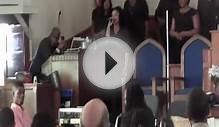 Gnaz Choir Day -I lift my hands Arkansas Mass Choir.mpg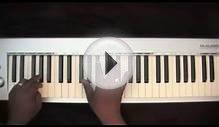 I Lift My Hands - Arkansas Mass Choir - Piano Tutorial
Share this Post
Related posts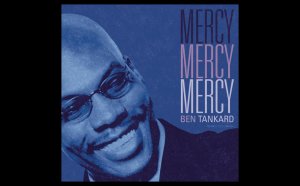 JUNE 09, 2023
Tribute Records (Ben-Jamin Universal Music) is an American gospel music record label established in 1990. The label was…
Read More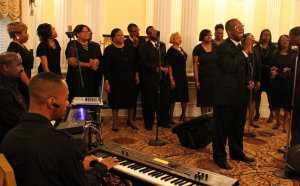 JUNE 09, 2023
Jason T. Clark gets a little emotional when he talks about his mother and her arduous job of corralling a group of singers…
Read More