Fort Bend Boys Choir
William R. Adams – Founder & Artistic Director
Director, Tour Choir
William R. Adams, a licensed child psychologist, founded the Fort Bend Boys Choir in 1982 with only 45 initial members. The organization has now grown into five performing ensembles with over 200 choristers. His many years of experience include working with a number of both adult and children's choirs, including The Singing Boys of Houston and The Phoenix Boys Choir. Having toured extensively both in the U.S. and abroad, he has been a guest conductor of the Vienna Boys Choir and the Vienna Chamber Orchestra. He personally directs the Tour and Cantabilé Choirs.
Mr. Adams received his Bachelor of Arts degree with a dual major in psychology and vocal performance from Northern Arizona University and a Master of Arts degree in psychology from Arizona State University. He is actively sought as a festival clinician, camp director and adjudicator for various children's choirs throughout Texas and the nation. Mr. Adams has also directed the sanctuary choirs and the music ministries at two Houston-area churches, serving frequently as a soloist himself. His choral accomplishments include performances with the San Francisco Opera Company, Houston Grand Opera and the Nova Chamber Singers in Houston.
Mr. Adams professional affiliations include: Texas Music Educators Association, Texas Choral Directors Association, American Choral Directors Association, Choristers Guild, The Royal School of Church Music and Phi Mu Alpha Sinfonia music fraternity. He is the former Southwestern Division Chair of the American Choral Directors Association Repertoire and Standards Committee for Boychoirs.
Tiana Mortimer – Executive Director
Tiana Mortimer received her Bachelor of Business Administration degree in Operations Management and Marketing from the University of Houston. She joined the organization in June 1999 after several years as Office Manager and Project Specialist in the environmental consulting field. She brings extensive organizational skills and experience in management and marketing. She is the proud mother of two sons; one was a chorister for six years!
Kirsten Jordon – Director, Town Choir
A graduate of Virginia Tech, Mrs. Jordon received her Bachelor of Arts degree in Music Education and Music Performance, where she graduated cum laude. She previously served as Town Choir Director for three seasons and has returned after a ten year break. Mrs. Jordon has been teaching music as well as singing and directing adult and children's choirs for over 20 years and is currently a music specialist for Fort Bend ISD. She sings professionally with the Bach Choir of Houston and her professional affiliations include the Texas Music Educators Association, Texas Choral Directors Association, and the Music Educators National Conference.
Jason Ritchie – Director, Training Choir
Jason is a 1997 choir alumnus turned music professional. He is currently teaching elementary music education at Griffin Elementary in Katy ISD after having taught Kindergarten through fourth grade in Alief ISD. He graduated summa cum laude from Moore's School of Music at the University of Houston with a Bachelor of Music Education degree with a concentration in piano. During his college career, Jason was a member of Phi Kappa Phi National Honor Society, Golden Key International Honor Society, National Society of Collegiate Scholars and Pi Kappa Lambda National Music Honor Society. He also is a member of Cantabilé, our alumni choir.
Francesca Rushing – Director, Music Magic
Francesca "Frankie" Rushing is a 2008 graduate of Texas Christian University where she earned her Bachelor of Arts degree in Music Education with a concentration in Vocal Performance. She then received her Master of Arts degree in Vocal Performance from Texas State University in 2009 and completed her Level III Kodaly certification in 2012. Mrs. Rushing is currently the music specialist at Mission Glen Elementary. She is also a frequent soloist in the First United Methodist Church-Missouri City adult choir.
Sara Ward – Accompanist, Tour Choir
Sara Ward has served over twenty-five years as accompanist for the Tour Choir. She holds a Bachelor of Arts degree in Piano Performance from Houston Baptist University and is the former music specialist for Klenzman Intermediate School in Alief ISD. A native Houstonian, she also teaches private piano.
YOU MIGHT ALSO LIKE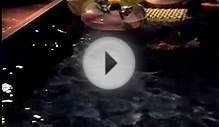 1991 Fort Bend Boys Choir Party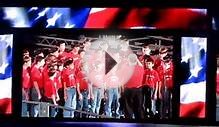 Fort Bend Boys Choir - National Anthem for 2012 Rodeo ...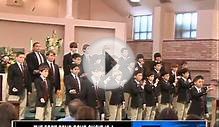 Fort Bend Boys Choir of Texas - An Introduction
Share this Post
Related posts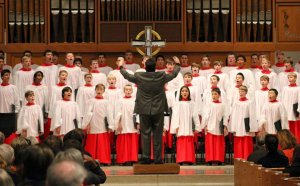 DECEMBER 04, 2023
Confused Ideas from the Northwest Corner: Lift up your voices
Read More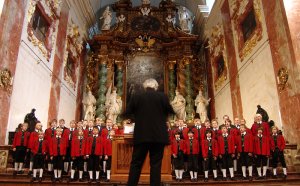 DECEMBER 04, 2023
Busy four-day visit culminates in memorable performance Staff photos by Kris Snibbe Text by Ken Gewertz The audience at the…
Read More