National Youth Choirs
André Thomas, the Owen F. Sellers Professor of Music, is Director of Choral Activities and Professor of Choral Music Education at Florida State University.
Eph Ehly
Mar 4–7
Eph Ehly is retired from the University of Missouri-Kansas City. After conducting more than 80 all-state choirs and over 600 ensembles, he is a highly sought-after conductor.
Edith Copley
Apr 1–4
Edith A. Copley is the Director of Choral Studies at Northern Arizona University where she leads the Shrine of the Ages Choir and teaches choral literature.
Lynne Gackle
Apr 8–11
Lynne Gackle is Professor of Ensembles and Associate Director of Choral Activities at Baylor University where she conducts the Baylor Bella Voce and the Baylor Concert Choir.
Jeffery Ames
Apr 29–May 2
Jeffery L. Ames serves as Director of Choral Activities at Belmont University. He is an accomplished composer, conductor, arranger, and accompanist.
Pearl Shangkuan
Feb 26–29
Pearl Shangkuan is Associate Professor of Music at Calvin College, where she directs three choirs and teaches Choral Conducting and Choral Literature. Dr. Shangkuan frequently leads performances and seminars around the world.
Jerry Blackstone
Mar 4–7
Jerry Blackstone is the current director of choirs at the University of Michigan, and a GRAMMY® Award winning conductor for Best Choral Performance and Best Classical Album.
Anton Armstrong
Apr 1–4
Anton Armstrong, Tosdal Professor of Music at St. Olaf College, is a graduate of St. Olaf College and earned advanced degrees at the University of Illinois and Michigan State University.
Rollo Dilworth
Apr 8–11
Rollo Dilworth is Professor of Music and Director of Choral Activities and Music Education at the North Park University School of Music in Chicago, Illinois. He also serves as director of the Music Institute of Chicago Children's Choir.
YOU MIGHT ALSO LIKE
National Youth Choir of Great Britain at Heathrow Airport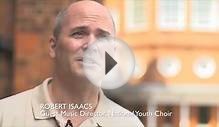 What is the National Youth Choir all about?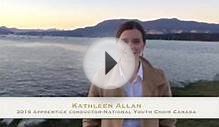 2016 Apprentice Conductor National Youth Choir Of Canada Ch
Share this Post
Related posts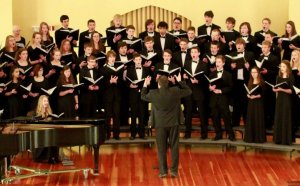 OCTOBER 01, 2023
For Ages 7-10 Introductory Choir Designed to meet the needs of both beginning and experienced musicians, our introductory…
Read More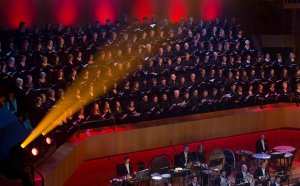 OCTOBER 01, 2023
2015 marks the 150th anniversary since Welsh settlers arrived in Patagonia. There have already been many celebrations in…
Read More