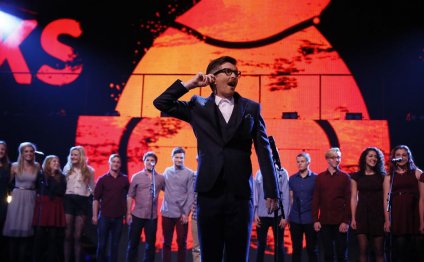 It takes a Choir Gareth Malone
The British import hopes to bring the joy of singing to America one town at a time on his new USA series
Through his many hit series in the U.K. and his new USA Network show, "It Takes a Choir, " Gareth Malone hopes to counteract some of the negative views on singing created by TV talent competitions.
"Just getting that message into the mainstream is sometimes quite hard, " Malone told TheWrap, "especially if there a lot of quite negative associations with singing, like the auditions, 'American Idol' and all those sorts of things, the expectation is – unless you are a brilliant pop star singer than you aren't good enough. This is a different kind of show."
Like on his U.K. show, "The Choir, " Malone pinpoints a group he feels could gain something from the community and challenges of building a choir. Unlike his other show, he doesn't have eight or so months to get them together.
Also read: 'Pretty Little Liars' Actor Shane Coffey Cast as Lead in USA Pilot 'Novice'
What's it like to have only eight days to work with the choirs?
It doesn't have that slow build that the British version has — haircuts don't change, people don't have babies during the course, which happens on the U.K. series.
But it's so intense because people are doing songs they never sung, they haven't gotten the preparation time to get used to the idea. They suddenly find themselves on stage in front of a whole community singing a song they learned five or six days ago. It really brings out extraordinary things in people.
What was the biggest cultural difference between Americans and the British for you?
I definitely think the attitude thing. They're similar and different. Getting men to sing is as problematic over here as it is in the U.K. — certain types of singing are not seen as manly. But people in the U.S. are kind of up for it and more excited about it in a way that is a little bit more reserved in the U.K., which is so cliché but definitely find true in singing. People over here are just a little bit more prepared to show their emotional side to their singing.
Also read: 'The Glades' Star Matt Passmore Cast as Lead on USA's Sean Jablonski Pilot
What would you consider your most difficult episode or group?
I would say the senior citizens in West Covina, just east of L.A., because they were dreadful when we started. I mean they just couldn't have cared less, they were hard of hearing, very tired, and so I could only rehearse with them for 45 minutes. People kept getting up, leaving, some of them were actually quite cantankerous and difficult to rehearse with. They are at that time of life where, you know, they don't need this, this young man coming in and telling them what to do — and they let me know what they thought.
I think that the school kids were hard in Pittsburgh. You know, it was an inner-city school, kids that had any number of problems and then I come along all cheery, saying come and join the choir. Some of the rehearsals were very, very difficult, trying to get these reluctant kids to engage and to concentrate long enough to actually learn the music. It could have gone really badly.
YOU MIGHT ALSO LIKE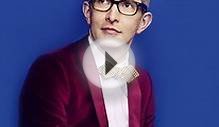 It Takes a Choir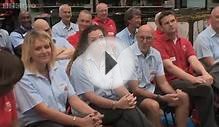 Gareth Malone takes song suggestions - The Choir: Sing ...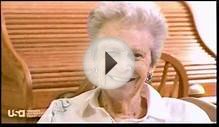 Senioritis3
Share this Post
Related posts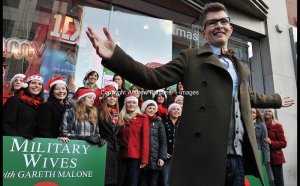 OCTOBER 01, 2023
Choirmaster Gareth Malone is back. He thinks the Military Wives are the perfect choice to launch the nation s centenary commemorations…
Read More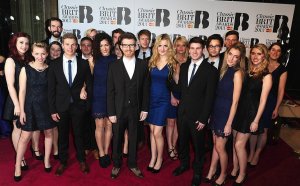 OCTOBER 01, 2023
Coloured lights and dry ice fill the Apollo. The crowd cheers; the sense of anticipation is palpable. The lights dim, the…
Read More