Homeward Bound Mormon Tabernacle Choir
360 voices. 150 musicians. 1 baritone. All of them star quality.
What a brought the Mormon Tabernacle Choir, the Orchestra at Temple Square and world-renowned opera singer Bryn Terfel together? Both the Choir and Terfel sink their roots deep in Welsh soil. The Welsh heritage for singing is without match.
Their new CD Homeward Bound under the label of one of the world's most highly regarded labels, Deutsche Grammophon, has an overtone of Americana with a distinct link to Wales. The music reflects some of life's most common themes prevalent in every heart—home, yearning, nostalgia, hope, refuge and peace. From "Shenandoah" to "Deep River" to Battle Hymn of the Republic" to a new Wilberg arrangement of "Home on the Range" to "Shall We Gather at the River, " this album reflects the desire to build a nation with hope and faith, courage and triumph. See the full track listing with 30 second samples and links to buy the new CD.
The CD, recorded in May in a series of four-hour sessions in the Tabernacle on Temple Square was a lively and engaging environment for recording. "When I look at the Choir, " Terfel explained, "music has a smile on its face. And, for me, that's such a welcoming approach to any collaboration."
Terfel first appeared at a Christmas concert with the Choir in 2003 and then recorded the baritone solos for Mack Wilberg's Requiem in 2008. "How lucky are you to have Mack Wilberg, an enthusiastic Bryn Terfel said to the Choir during a recording session. Wilberg responded "It's always a great privilege to work with a musician as phenomenally gifted and generous of spirit as Bryn. We're honored to count him as a friend of the Choir."
YOU MIGHT ALSO LIKE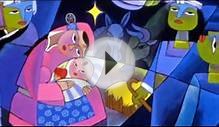 ANGELS WE HAVE HEARD ON HIGH---Mormon Tabernacle Choir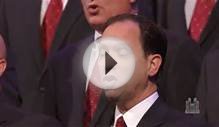 Saints Bound for Heaven - Mormon Tabernacle Choir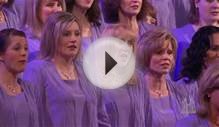 Bound for the Promised Land - Mormon Tabernacle Choir
Share this Post
Related posts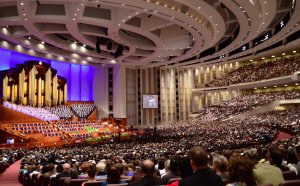 DECEMBER 09, 2023
For more than eight decades, nearly the lifetime of radio, the Mormon Tabernacle Choir has presented a weekly program — Music…
Read More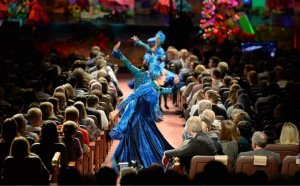 DECEMBER 09, 2023
Christmas with the Mormon Tabernacle Choir Featuring Santino Fontana & the Sesame Street Muppets Holiday Specials…
Read More