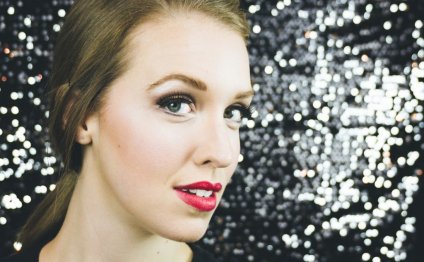 Rivars Show Choir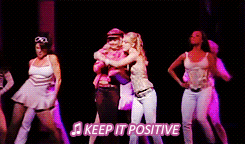 BEYOND the HAIRSPRAY: What do I bring to a show choir competition?
You're probably thinking, "Rivar's is trying to tell me what to bring to a competition? I already know… bobby pins, my shoes, my costume, water… I've got everything packed." You may have your duffel bag ready to go, but there are more impactful things than a can of hairspray that you need to bring to a competition. Many members of our Rivar's team have participated in show choir competitions, and we would like to share some non-material things that are essential for any competition.
A GOOD NIGHT'S SLEEP
Your alarm is set for 3am. And that means it's competition season. If you have to get up when it's still the middle of the night, make sure to get to bed early and do what you need to do to insure a peaceful night's sleep. Show choir competitions are physically and emotionally exhausting, and it will be easier to recover from the 24-hour event if you go into the event well-rested. Singing while exhausted can put your vocal cords at risk, and you are more likely to get sick if you over-sing on a tired voice. So get to bed, protect your voice, and rest your body so that you can be on the top of your game for your choir!
CONFIDENCE
You've been working for months on this set. You know the choreography inside and out, and you could probably sing the ballad in your sleep. (Perhaps you have already because you've been dreaming about nothing but show choir for weeks…) So do as Maria does in The Sound of Music and have confidence in yourself and in your group. If it's your first competition of the season, have confidence that you can put your best foot forward this weekend and continue to get better as the season goes on. You've worked too hard not to have faith in the amazing things your group can and will accomplish.
AN OPEN MIND
Show choir has exploded in the past decade, and choirs all over the country have taken this art form to innovative and inspirational places. Themed shows have made their way onto competition stages while other choirs own their traditional Broadway style. Whatever your preferred style is, open your mind to other schools' ideas and choices. Instead of being instantly critical of something that is different than what you're used to, take the time to think about the different kind of work and energy that group put into their set. If you're used to edgier sets focusing on pop and rock music, you may have trouble seeing the challenges of a more classic, Broadway style. Open your mind. If you're used to the golden age Broadway showstoppers, you may not understand the difficulties of putting together an edgy, rock music competition set. Open your mind. Try to appreciate different styles this competition season—you never know what might inspire you.
A SHOW CHOIR SMILE
When you're exhausted by the time finals roll around, there are two things that can pull you through that final number in your set: adrenaline (which you have no control over) and a fabulous show choir smile (which is all yours to give). Let your smile light up the stage as you have the amazing opportunity to share a performance experience with your classmates and the hundreds of people that have come to see you perform. While it may be easy to keep that smile ON the stage, remember to keep smiling that show choir smile OFF the stage. You never know who may need to see a sparkling smile that day.
MANNERS
YOU MIGHT ALSO LIKE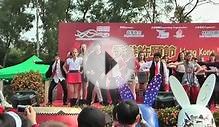 "Rock Me Amadeus", JBHS "Powerhouse" Show Choir @ Lam ...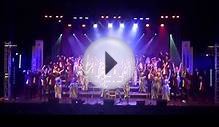 JBHS VMA Powerhouse 2015 New England Show Choir Showdown ...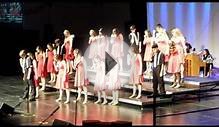 Peotone Powerhouse Elle Show Choir Herscher 03-15-2014
Share this Post
Related posts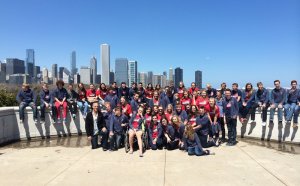 OCTOBER 01, 2023
Both SoundFX And SoundTrax won the title of Grand Champion this weekend, with Sophia Wackerman bringing home Best Soloist…
Read More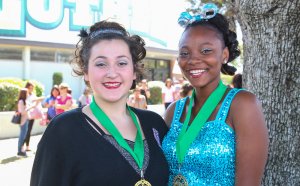 OCTOBER 01, 2023
In Sync is Burbank High School s premier show choir, competing throughout California and the United States in the Advanced…
Read More